Applications of Energy Management System
Equipment Availability Monitoring
With the help of historical trends, you will get aware of when and why your electrical equipment was not running. With the help of the energy management system, you will get real-time alerts about the machine shutdown or its availability. The information related to the machine can be viewed on an energy monitoring dashboard which has the option to be customized. Energy Management System can track the machine's downtime with date and timestamp. It will surely empower the management to reduce unwanted and unexpected electrical equipment failure and schedule maintenance.
Facility Power Monitoring
Techstar Energy Management System provides a simple way to retrieve and analyze power quality events. Unlike ancient energy management systems, the Techstar energy management system extracts the real-time energy consumption insights from your plant and provides you the machine uptime and power consumption data on your mobile/PC. The system additionally covers the facility generation and its utilization that makes it a one-stop answer.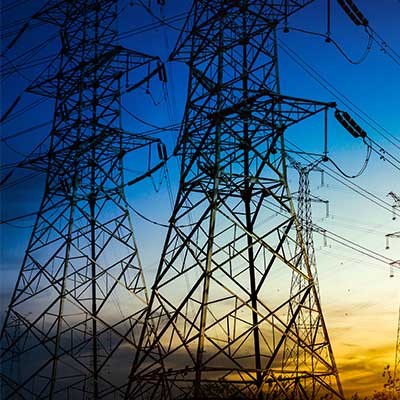 Smart Grids
Techstar Energy Management System is additionally organized for smart Grids to produce distributed energy resources management system (DERMS) that delivers quick and reliable control. The two-way communication facilitates utilities to manage energy demand with efficiency, effectiveness, and responsibly. Also, have the capability to automate Demand Response (DR).